I just spent more than thirty minutes bookmarking and following various geek/nerd related blogs; for both inspiration and hopefully reading. The blog Geeks & Lattes started a blog version of Youtuber Ariel Bissett's Ruler of Books Tag. Hey, I read too, so why not do it too?
(P.S. I originally learned of this tag from the Blog Her Geekery)
Let's begin, shall we?
If you were the Ruler of Books…
What book would you make everyone read?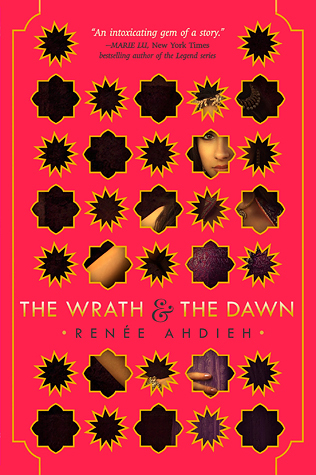 I thought this was to be a difficult decision, but after a quick thought, I immediately knew what to pick. The prose is beautiful and the characters are well-written. The heroine is strong and very brave. Considering I finished this in a weekend, and I hardly do so when reading, that says a lot about it.
What would you abolish in book construction?
Honestly, I'll have to agree with Her Geekery on this one: mismatched covers.
This is my collection for the Arcana Chronicles by Kresley Cole.
The first one is so very different than the rest. I COULD make them all match, but frankly I don't have the money or room (or patience) to do so. It grinds my gears.
What author would you commission to write you any book?
Merrie Haskell, a Middle Grade Author. I own all three of her books because I think they're awesomely written and well-told stories. I'm eagerly awaiting more book news from her!
What book would you demote to the library basement to make room for new books?
There's no books I've actually HATED, but I've seen enough excerpts of Twilight and 50 Shades of Grey to demote them. They seem so amateurish. At least it gives me some hope for my future as an author.
What cover artist would you commission to make a mural?
The artist for the MG novel, Cinderella –  Corey Godbey. His work is just… gorgeous. As an artist, he's a great inspiration for me.
What character's face would you put on a coin?
This is a good question. It would probably be Shahrzad from The Wrath and the Dawn. From a creative standpoint, it would represent the change in the people's Caliph.
What book would you award the "Ruler of Books" 2016 Prize to?
I don't think I can answer this question on "good terms" as I haven't read anything that came out this year. It will take me awhile to even get through the 436 books on my to-read list. Plus, I keep forgetting about the ones I already own that I have not finished yet.
Well, that's the end. It was fun, and it gave me something to post!
Thanks for reading!
Save